Pahang is the largest state at the Malaysian Peninsular, and offers travelers and guest a wide array of opportunities, whether the trip is for a weekend get-a-way, a business trip or a well-deserved tropical beach holiday. Pahang delivers all these and more in an absolute relaxed environment which one need to have experienced once in a life time.
Pahang connects Kuala Lumpur with the east coast, and from that perspective it's an incredible interesting state to travel through, however Pahang also connects the north of Malaysia with the rest of the country. Pahang is one of the most prosperous states on the Malaysian Peninsular and offers travelers good airports, well maintained highways and an exceptional array of accommodations the long coast line and islands offer a holiday galore.
Pahang, Exclusive Tourist Destination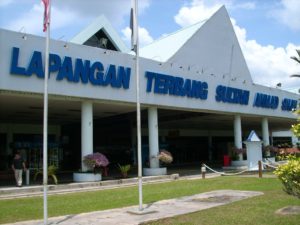 Getting To Pahang
Most people will fly into KLIA 1 or KLIA 2 south of Kuala Lumpur and then transfer to another flight. Transfers to the east coast would be Kuantan airport, Pulau Tioman airport at Tekek or Ipoh airport when visiting the Cameron highlands. 
Train connections are not really available in Pahang until 2023. Currently a new east-west rail is constructed, connecting the Malaysian east coast and west coast, connecting Kuala Lumpur directly with Kuantan.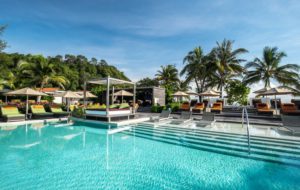 The highways from Kuala Lumpur are excellent and connect KL with the east coast by the LPT (Lebuhraya Pantai Timur) and various highways down south towards Johor Bahru and Singapore, and up north to Ipoh and Penang connecting the Cameron Highlands.
Pahang Travel Information
Best time to travel
Visa
Language
Currency
Electrical current
Major cities
Airports
Ports
Cruise terminals
Office hours
Government hours
Shops opening times
Weather
Monsoon
Religion
Festivals
Rental cars
March – September
Visa on arrival available
Malay, English, Chinese dialects
RM – MYR – Malaysian Ringgit
240 Volt – 50 Hz – Type G
Kuantan, Pekan, Temerloh, Maran, Kuala Rompin
Kuantan Airport – Sultan Ahmad Shah, Tioman Airport
Gebeng
Kuantan – planned for 2022
8.00AM – 5.00PM
8.00AM – 5.00PM
10.00AM – 10.00PM
Moderate tropical sea climate, highlands moderate land climate
Yes – December to February, short monsoon in June
Mainly Islam, Diverse
Hari Raya, Thaipusam, Chinese New Year, Christmas
Yes, all main operators